Italians believe that food solves everything. I tend to agree with them. And this special event might just prove me right! Inspired by my childhood memories and heritage traditions, The Cozy Castle is hosting it's first evening party. "That's Italian!" is a cooking and tasting event perfect for couples and friends who love to learn in the kitchen!

I feel blessed to have grown up with Italian grandparents who adored food. This is a beautiful thing, because they grew up very poor. My grandmother shared stories with me about how a pot of tomato sauce, and a loaf of Italian bread would be what they ate for dinner. Yet she also shared about how that simple, meek dinner would be loved, appreciated, and enjoyed. And that dinner would last a very long time.
This is because in Italy, dinner around the table was not only time to talk about the topics of the days happenings, but also to talk about important things going on in the world and in our personal lives. You see, dinner was a ritual. Something that our modern, fast paced, lives seldom have room for these days. It was where you could connect and share and grow together as a family or with friends.
My grandparents passed the cooking and food heritage on to me. As a young girl, I was so happy to be in the kitchen watching my grandmother's magic. And when I was big enough, I was placed in an apron, on a step stool, and given a job to do. My favorite of these jobs was catching the Gnocchi (Italian potato dumplings) with a metal slotted spoon when they rose to the top of the boiling water, or to stir the pot of sauce which would cook all day.
I am excited to share some of these Italian traditions with you at, "That's Italian!", a cultural evening of great connection and amazing Italian food. Together we will take the time to create a beautiful meal and a beautiful experience.
Let's Talk Italian!
Have you ever wanted to learn a secret recipe? We all know about spaghetti, lasagna, pizza and americanized Italian food. But there is so much more to great Italian food.
At "That's Italian!", you will learn about recipes that have been handed down generation after generation. Secrets that are deeply embedded in the history of traditional Italian cuisine.
YES, many of these dishes take TIME! It is a several hour or all day process. It is not something you might do every month, or even every few months, but FOOD IS LOVE. Plus, we all need to slow down the pace of life a bit and ENJOY something truly special once in a while.
Join me at The Cozy Castle as I teach you the steps of making an Italian specialty called Braciole, along with the simplest Italian sauce we call "Gravy"! Braciole is an traditional Italian dish, consisting of slices of meat that rolled with a flavorful filling and are pan-fried or grilled. You will also learn the steps of making a simple Italian stuffed bread and an Italian dessert. YUM!
MANGIAMO!! (In Italian that's, "Let's Eat!")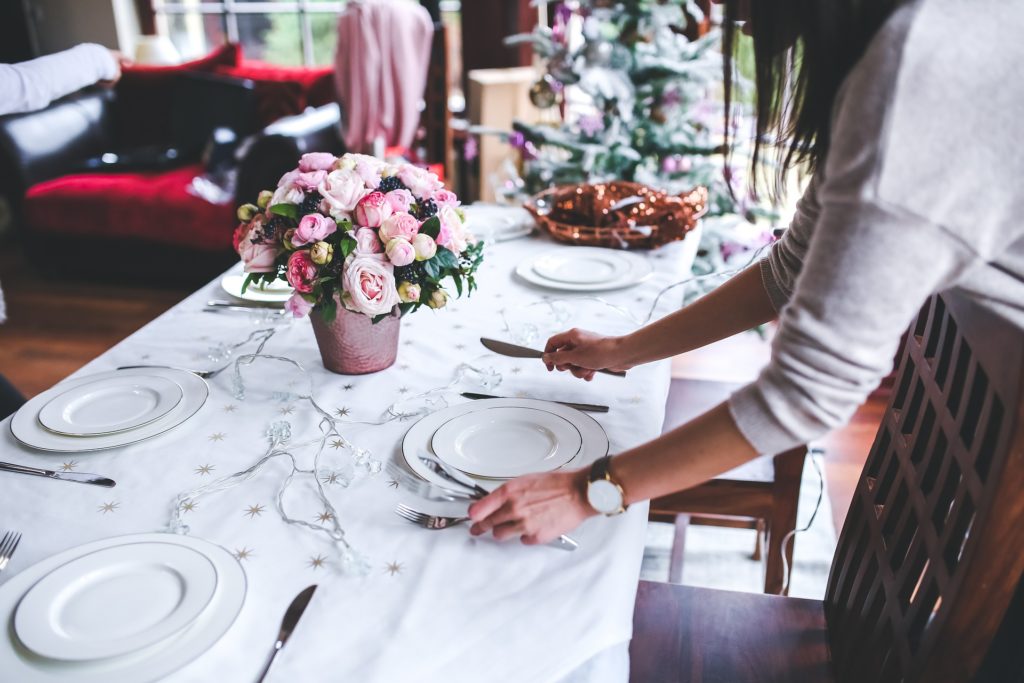 The best part of it all… Not only will you have a hands on learning experience learning how to create these authentic dishes, together we will enjoy tasting all of the dishes during our Italian dinner to follow the cooking! You will also go home with the recipes so that you too can make this special meal for the ones you love.
After this evening you will be inspired to gather one or two people you love, and tell them they are going to make Italian Braciole with you in the kitchen. You can't begin to imagine how much laughter, conversation and fun you will have creating memories around this incredible dish!

This special evening event is designed for 10 people. Dress casual and bring along an apron! This is a great opportunity to plan a unique date night for you and your spouse!

Wednesday, March 7th, 6:00 PM
The Cozy Castle
233 West Rich Avenue Deland, Florida
$50 per person
---
---
*All registrations must be paid at least 3 days in advance of an event.
All ticket registrations are nonrefundable. All ticket sales end 72 hours prior to event time. If you have a personal emergency and call Karen 24 hour prior to an event, you may be able to apply your registration to a future event, per host's discretion.